Ace Hotel System
Details about rooms tab – edit date of reservation
Rooms
In this view you will see the room number, room type, guest notes, status of the room, arrival date, full name of guest, the cancellation policy and the total amount for the room.
video
To edit the reservation click on the room and select Edit room from the drop-down list.

You will be able to amend the reservation at will.
Change the name of the guest, dates, rates, add details about the guest etc.
Remember when you have done so to scroll down and click Save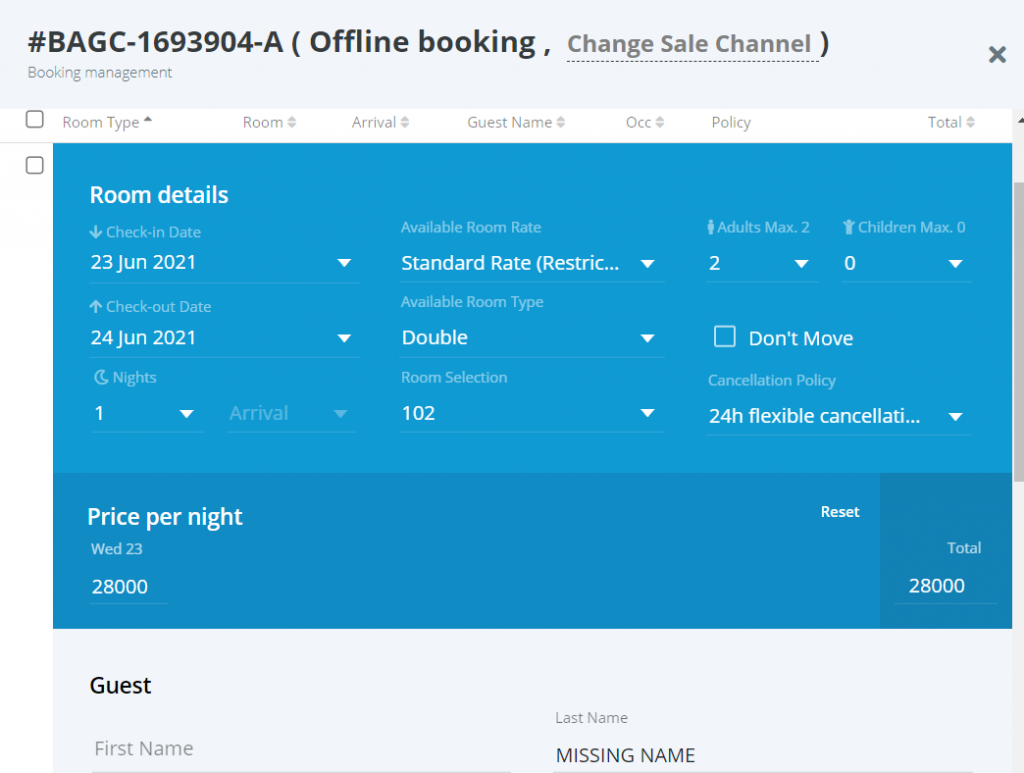 Notice the options to:
Add another room to the reservation

Print rooms info

Merge this reservation to another

Edit the foreign currency (this will need to be enabled through settings)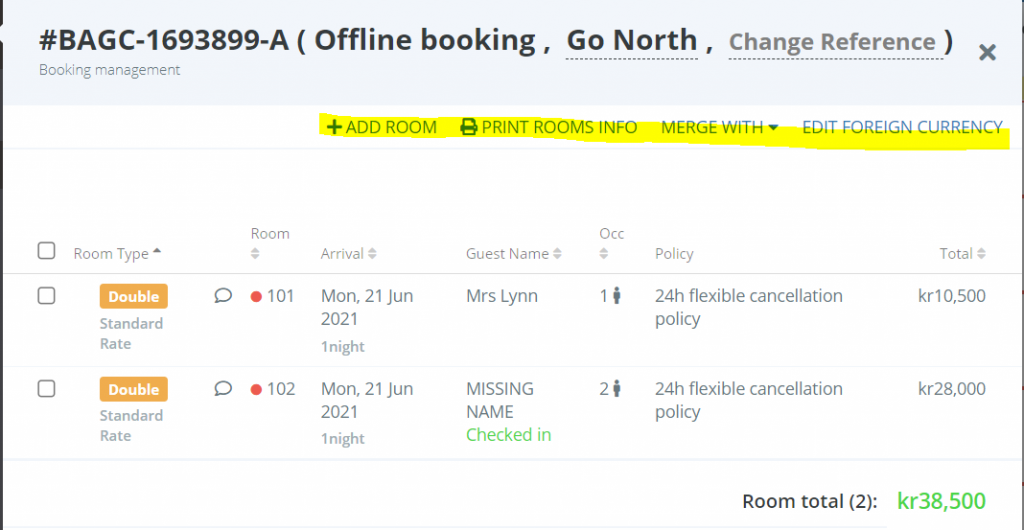 Notice the tick boxes to the left of the Room Type.
When selected a new top bar will appear that offers bulk actions such as:
Check in 1 or more rooms the same time

Check out 1 or more rooms the same time

Cancel check in and check out

Cancel rooms

Change the date of the stay

Change the occupancy of the guest in each room

Change the price ( limited to rooms in the same room type)
Note: If you click on the grayed-out fields you are able to sort them.