Name lists: bulk guest detail changes
Ace Hotel System
How to change guest names on a multiple room or a group booking.
Having a long name list for group booking needs to be quick and easy to fill in and edit. So we added the copy – paste from excel option.
When creating a group or multiple room reservation, you can bulk edit the room info such as date, pricing, occupancy, cancellation status, check in and check out for multiple rooms at a time as described HERE.
In order to edit the complete name list, locate the reservation, open the reservation card and navigate to Guests tab in the left menu bar.
On the right side of the window, there is the option to Bulk edit guests. Pull the button to the right to enable bulk editing: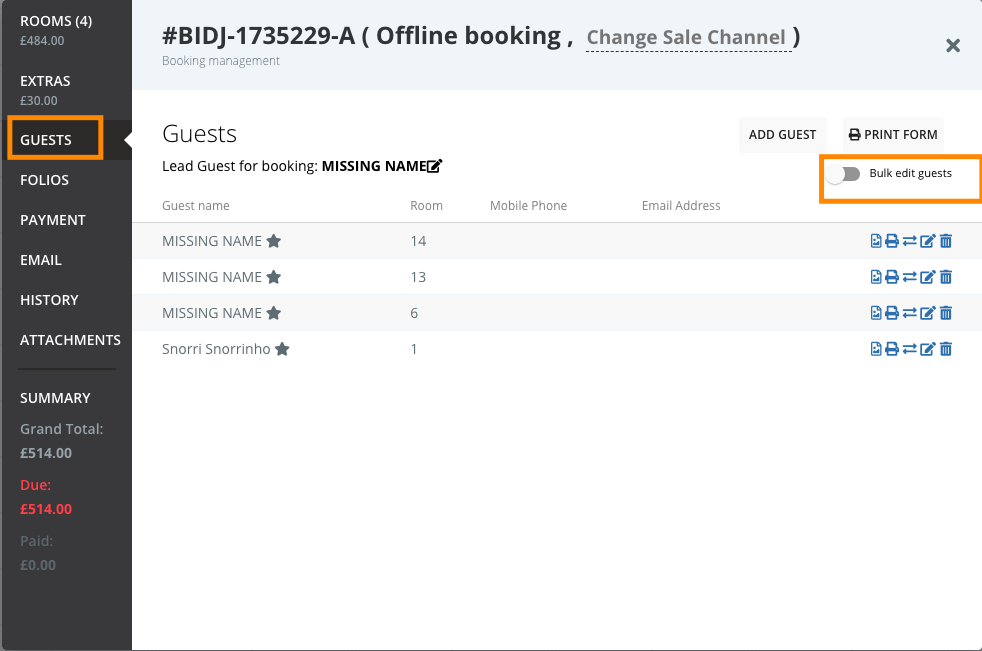 You will now be able to type into the empty fields or copy the entire column from your excel sheet. You are also able to sort the fields by Room or Room type in order to make the import more efficient.
You can select and copy the column in excel, and simply click on the corresponding field in the first row of the Guest window and just paste. The whole column will get filled in with information from the excel list.
Do the same process for each of the columns.
In case you have more guests than listed in the booking, there will be a warning. You can Confirm to add more guests, who will accordingly be distributed to the booked rooms.